Chinos & Bermuda shorts guide
Men's chinos & bermuda shorts Guide
Right from the outset of the conception of our Chino and Bermuda shorts, we at Bexley pay special attention to the pattern and the choice of material used in order to provide an outstanding end product.
Discover the men's chinos with a Bexley touch. Available either with a standard straight cut for comfort or with a slim fit that fits closer to your body giving you an undoubtedly stylish look.
In the same range as chinos, you will also discover a very nice range of traditional Bermuda or cargo shorts.
Our Chino Trousers and Bermuda shorts are available either in a traditional range or more lively colours for the spring / summer collection. For a smart casual look during the week or relaxed at the weekend.
CHINOS: THE RANGE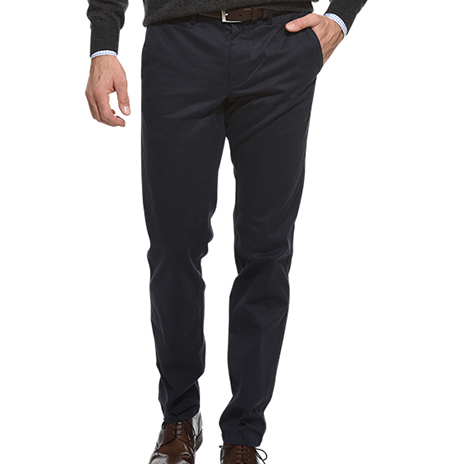 Adjusted fit
The adjusted fit, without being too figure-hugging, nicely fits around your body highlighting your silhouette.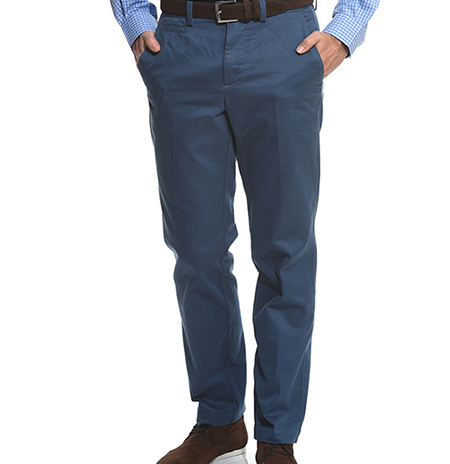 Standard fit
The standard fit trousers are a straight cut. We at Bexley pay special attention to the pattern and the choice of material to provide maximum comfort.
---
BERMUDAS SHORTS: THE RANGE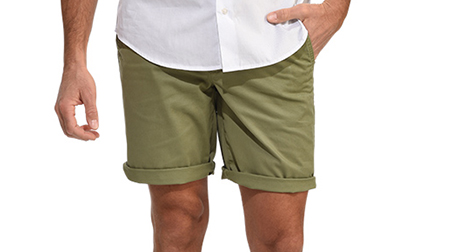 Standard fit
These Bermuda straight cut shorts are a must have to stay stylish at the beach and in town. They are to be worn ideally with Drivers or Boat shoes.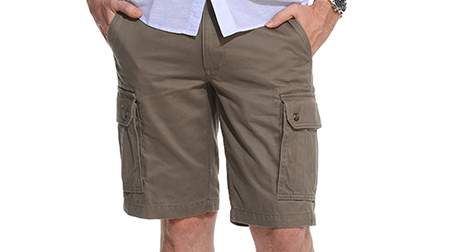 Cargo fit
The standard fit bermuda shorts are a straight cut. They are equipped with outside pockets giving them a cool casual look. They are to be worn ideally with Sneakers
---
FABRICS
For both our Chino and our Bermuda shorts, we use high quality fabrics made using dyed yarn to guarantee a product that will pass the test of time. Dyed yarn produces the colours found in sports shirts by knitting the coloured yarn rather than using a dye bath. This top-of-the-range process gives out a remarkable luminosity and a longevity of the different colours.
SFor each product two different types of fabric are available :
- Twill 100% 2-ply cotton (290g/m2), washed finish. It is an extremely resistant fabric. It can be found in the Jake, Nigel, Larry and Cody products.
- 98% cotton/2% Lycra, washed finish. This fabric was designed to give a touch elasticity giving you freedom of movement and leaving you with a feeling of lightness. This fabric is particularly adapted to our summer range. It can be found in the Kurt, Jerry and Barry products.
TAKING CARE OF YOUR CHINOS AND BERMUDAS SHORTS
Bexley chinos and bermudas shorts have been studied to offer you an optimal lifespan.They do not deteriorate after multiple washes and still keep their suppleness and softness.
We do recommend however that you follow the following instructions:

Wash inside out and set the wash program to normal: Maximum temperature 40°C with similar colours, normal rinsing, normal spin drying speed
Ironing: Maximum temperature advised 150°C,
Not to be put in a dryer
Avoid dry cleaning wherever possible.