Guide of shirts
Right from the outset of our shirt conception, Bexley pays special attention to the pattern and the choice of material making sure we provide an outstanding end product.
The vast majority of Bexley men's shirts are made out of 100% 2-ply cotton: shirts are tailored to adjusted fit or comfort fit, shirts are buttoned with an American collar or a Straight or Italian collar.
Using poplin, twill, oxford or pinpoint fabrics, a beautiful soft finish is obtained together with a wide range of different patterns: stripes, uniform, Vichy, etc. You can have a different shirt to cater for every occasion. For a more traditional style, a well dressed style in tune with the latest fashion or for more casual wear!
Range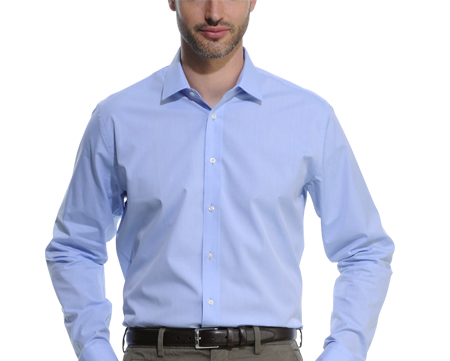 Adjusted Fit
A Creation 100% Bexley, it is a slightly curved fit with two back darts. The dimensions have been studied to give you a perfect fitting shirt without in so much neglecting any of your daily movements. It can be worn with a suit or with jeans. Available with long sleeves and short sleeves.
All adjusted shirts for men
Slim Fit
Creation 100 % Bexley, it's a slim fit, for smart and business events.
All slim shirts for men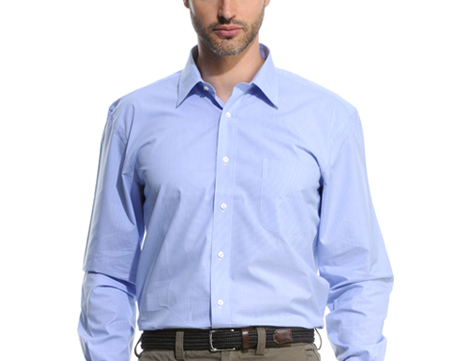 Comfort Fit
This straight cut shirt is a 100% Bexley creation,The dimensions have been studied to offer you a maximum feeling of ease and well-being. You will appreciate in particular the width and length of the sleeves which, without being too big, leave you with a large ease. All our Comfort fit shirts have a plated pocket on the left hand side.
This shirt can be worn in a casual way, with jeans, chinos or with a more dressed up style with trousers. Available with long sleeves and short sleeves.
All comfort shorts for men
---
FABRICS
Poplin
Poplin is obtained with even weaving, both fine and tight (115g/m2). This regularity results in an excellent definition, essential for the intricate patterns such as Vichy, chequered patterns or fine stripes. Lastly, Poplin is flexible and slightly silky - definitely ideal for a smart look.

Oxford
The Bexley Oxford Fabric is manufactured using a weaving technique called "natte". The characteristic of Oxford fabric is that it uses 2 threads for each section of the fabric - one of which is white. It is this specificity which gives the Oxford fabric its luminosity. Oxford fabric differs due to a thicker weaving (150g/m2) - it is ideal for shirts that have a more casual look.


Pinpoint
The Bexley Pinpoint Fabric is in every way an Oxford "natte" pattern. The only difference being the use of finer, lighter yarn and therefore tighter (105 g/m ²) - ideal for a well dressed use.


Twill
The Twill or "Sergé", is immediately recognizable dues to is oblique or diagonal lines. This construction (135 g/m ²) naturally brings out the different colours giving the fabric a very beautiful attire. The Twill is the ideal fabric for an well-dressed look.

COLLARS
Straight Collar
Classic and timeless, the Straight collar Bexley is sober and it encompasses a style that can be worn on all occasions. Traditional worn under a pullover or with a tie, it sometimes is slightly more trendy with an open collar at the weekend. The collar points are shorter on the slim fit shirts.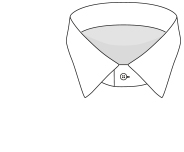 American Collar
Rather traditional and relaxed, the American collar can be distinguished by the buttons found on the collar points. Open, it has a relaxed look and can be worn without a tie. When closed, it can be worn with a tie for a more traditional well-dressed look.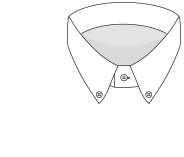 Italian Collar
Open, elegant and resolutely modern, the Italian collar is most certainly a fashion statement. It will bring out the best in your tie,but can also be worn without a tie. Whatever the occasion, you will always look stylish.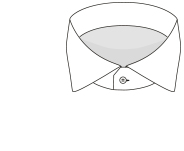 ---
TAKING CARE OF YOUR BEXLEY SHIRTS
Bexley shirts have been studied to offer you an optimal lifespan. They do not deteriorate after multiple washes and still keep their suppleness and softness.
We do recommend however that you follow the following instructions:

Set the wash program to normal: Temperature 40°C, normal rinsing, normal spin drying,
Ironing: Maximum temperature advised 150°C,
Avoid using a tumble dryer whenever possible,
Avoid dry cleaning wherever possible.